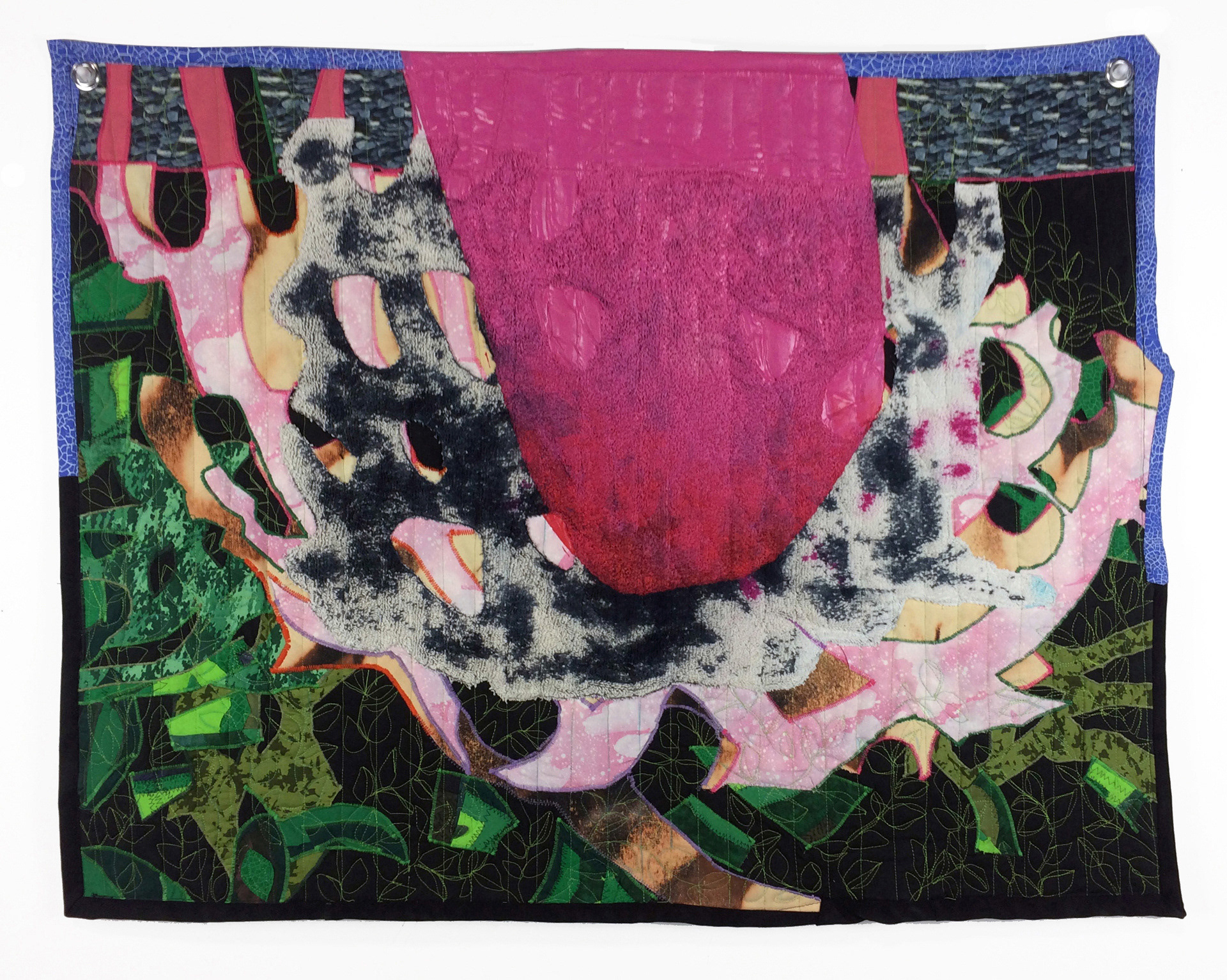 The way that I think and the way I develop paintings might qualify as an obsession to know more by organizing what is already known in new ways. What excites me most about painting is its unique ability to elicit simultaneous experiences from a still object. Paintings are compressed packages of thoughts and questions,

offering

a series of choices, source inspirations, and relationships that were arrived at over a length of time, but presented to a viewer all-at-once. To hold this multiplicity or see two things at once is a slippery, uneasy, and ultimately stimulating feeling. This is how I build my paintings. 
Previously, I worked to consciously orchestrate a sense of disorientation in my work, but over the past decade my approach has evolved into much more of a means of "living with" or navigating my way through real unsettling feelings via an intuitive process. We are currently living in an incredibly anxious time full of suspicion, inflexible boundaries, and gaping chasms. Responding to my own interests and feelings, compounded by larger public unease about truth and identity, the process of making paintings--to me--feels like an analog for forces of trust and distrust in action. Painting presents a logic through which the irreconcilable might start to share space. I think of my work as a site for exploring anxious states and ultimately establishing a sense of conviction in those spaces, even if they can't be easily named or identified. 
My recent work has engaged in forms of transfer and translation, exploring concepts like mishearing, substitution, and applying painting logic and ideas outside of the traditional materials of the discipline. I've begun making quilts as an expansion of my painting practice, primarily through revisiting my painting Nets Nest from 2012. I am interested in returning to this painting both because it is formally compelling, and because I made it during a time in my life when my personal circumstances and sense of possibility felt very different than my current situation. Beyond squaring seemingly incongruent visual spaces, I am trying to merge incompatible aspects of my own lived experience. Quilts are objects built for time travel, as they are commonly passed from generation to generation while maintaining relevancy as objects of visual pleasure and tactile comfort. In this context, I think of revisiting my paintings through quilts as recalling "past lives" by creating retrospective heirlooms.